Free Predator Kontiki Brochure, DVD and Demo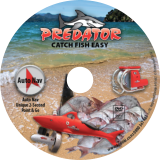 You are welcome to our free brochure, DVD, or to attend a local demo of the Predator Kontiki when we are in your area.
Just fill in this short form to get hold of your free DVD and/or brochure in the post. The brochure has clear photos of the products as well as technical information.
We also offer free demonstrations of the Predator Kontiki at a beach near you. Just fill in the form and check the box, and we'll be in touch.